Team Ireland's Lee Harvey and Nathan Kurensky have enjoyed promising rides in the Junior Men category at the 2019 European XCO Championships in Brno, Czech Republic.
July 25-28 saw the 2019 UEC Mountain Bike European Championships take place in Brno, with Harvey and Kurensky holding Irish interest in Saturday's Junior Men's race.
Fresh off strong results in the Irish National Champs the previous weekend in Traction Woods, Cork, both riders looked to carry that form into the European Champs under the watchful eye of Team Manager Garreth McKee.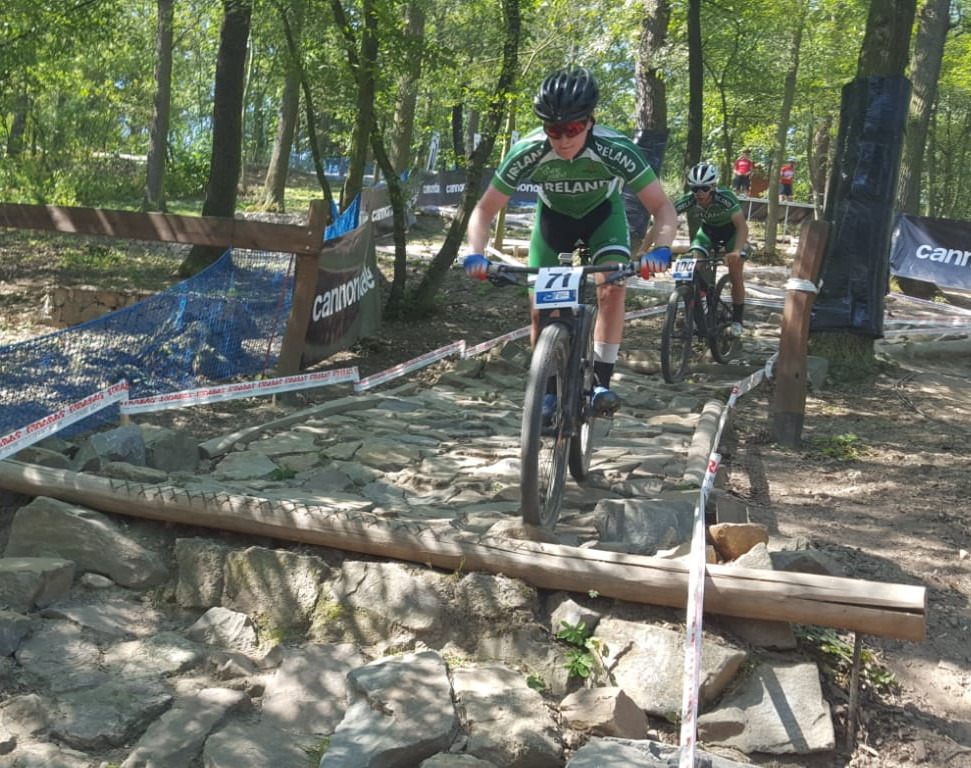 Although faced with difficult starting positions from the second grid, both riders dug deep in the heavy heat.
Putting in a solid race throughout, Harvey fought hard for a well-earned 70th overall.
Running as high as 65th for the majority of the race, Kurensky was dealt a cruel blow on the final lap and a half when he picked up a costly puncture.
Soldiering on, despite losing positions, he salvaged 76th.
Photo Credit: Garreth McKee